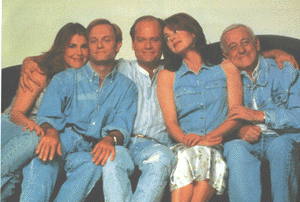 ---
Copyright © 1999-2003.
Please send new links and/or corrections to eunice.
Last updated 8/10/00

***DISCLAIMER: I am in no way affliated nor do I represent Paramount, Grub Street Productions, or any of the companies that sell "Frasier" merchandise. Any and all information provided is solely for the purpose of giving "Frasier" fans an idea of what's available to them.




eunice's Frasier page has had
visitors since May 17, 1999.